Business and Innovation
Ostrobothnia is an innovative region with plenty of business opportunities. We are one of the engines of Finland's export.
What we are most known for is our prominent energy sector - we can boast about having the leading energy cluster in the Nordics - however there is so much more to us.
Get to know our strengths in business by clicking through Coastline Magazine, the display window of Ostrobothnian commerce.
The region of Ostrobothnia has the largest number of companies per capita on the mainland of Finland, is the most industry-dominated region in Finland, and holds the highest manufacturing value added per capita. The export rate of the manufacturing industry is among the highest in Finland. The industry is based on front edge technology and expertise. Digitalisation, a high automation level, and resource efficiency are important keys to maintaining a high competitiveness.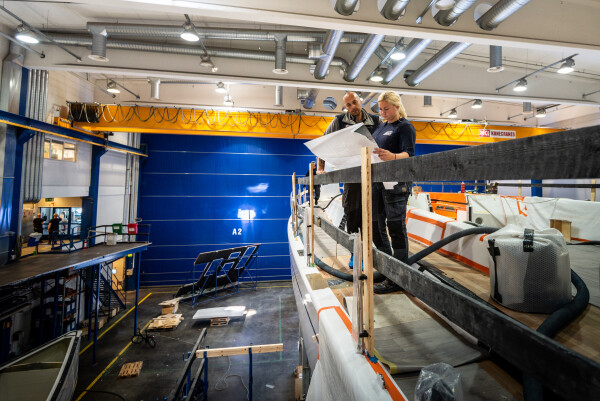 Economically, the region is globally known for its energy technology cluster producing leading technological solutions for smart grids, the marine industry, renewable energy production, and energy efficiency. 90% of Finland's R&D work within electricity and automation takes place in the region, and 25% of all employees in the Finnish energy sector live in the region. With its 160 energy-related companies, the region hosts the largest energy technology hub in the Nordic countries, EnergyVaasa. Several global energy technology companies are present in the region.